We've made it to the top 50! Well…the first chunk of the top 50, anyway.
Also-worth reminding the last list number 81 was Between Two Cities. I may have a reason that is worth mentioning.
50. Death Eaters Rising / Thanos Rising
TheOP
Designer: Death Eaters: Patrick Marino/Andrew Wolf Thanos: Andrew Wolf
Owned: Yes

Why it is on the list: So…I am NOT cheating. First…this is virtually the exact same game with a different theme. Second…I'm not saying they are definitely BOTH here. I just haven't determined which I liker better. They had to change one small mechanic for the theme switch but really they are the same game. This is a card drafting/dice rolling co-op where you are trying to match symbols to recruit heroes or defeat villains. Fun co-op. Just depends: do you prefer the Harry Potter or Marvel theme?

Who may like it: Fans of the two properties. People who want a simple but occasionally challenging co-op. People who are ok with the level of chance of incorporating both dice AND cards to add those elements into games.
49. IT: Evil Below
TheOP
Designer: Sean Fletcher
Owned: Yes

Why it is on the list: You'll float down here. YOU'LL ALL FLOAT! Also…two co-ops to start this part of the list? WHO AM I? There will be even more in this part of the list…not sure what is happening! Regardless, on to the game. A well-made game based on my favorite book of all time (more accurately: made on a movie made about my favorite game of all time if you want to be technical) this is another dice rolling/get symbols/defeat the baddie game. Wow….until typing this I didn't realize this is ALMOST another version of the last games…but with a lot more mechanics and twist. But at the core…role the dice, defeat the villain. So…

Who may like it: Not Jennifer….that is for sure. Well…Mechanically she would but she will not play this. So next to that…There is a very good Stephen King game out. Any fans of his (or co-ops or evil clowns) should give this one a go.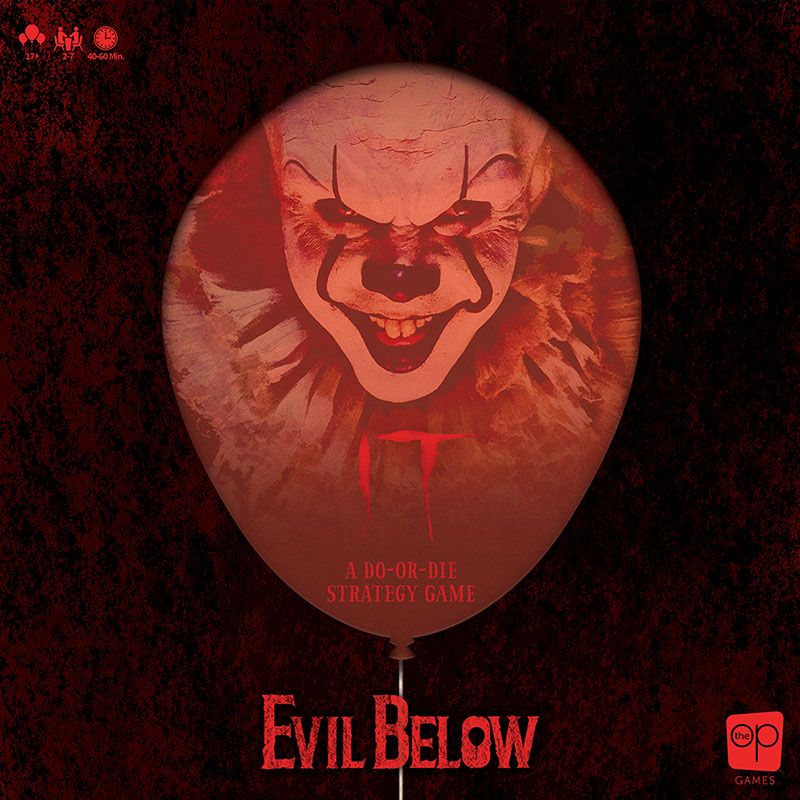 48. Ascension: Deckbuilding Game
Stone Blade Entertainment
Designer: John Fiorillo, Justin Gary, Brian M. Kibler
Owned: NO
Why it is on the list: Star Realms, as I think I mentioned, was the first deck builder I played. This was also very early and there are a ton of things I like about this one. I like having both buy and attack power (which is different than my favorite deck builder.) I like the VP pieces with the game. I like the various things (many from expansions) such as events. I like the "you always have this one guy to beat on." Overall just a solid deckbuilder.
Who may like it: Fans of deckbuilding games that are a bit more complex.
47. Tiny Epic Quest
Gamelyn Games
Designer: Scott Almes
Owned: Yes
Why it is on the list: What I think is the second best Tiny Epic game. This game can be boiled down to "The Legend of Zelda: The Board game" in the simplest sense. It has all of the Tiny Epic hallmarks (following actions, oversized cards to make the board, meeples of some sort (Itemeeples introduced here) and more. At the center of the whole thing: it just feels like playing an 8-bit Zelda game.
Who may like it: Fans of the old school Legend of Zelda (or other adventure/RPG) games or just that basic concept as a whole. (Going on quests)
46. Azul
Plan B Games
Designer: Michael Kiesling
Owned: No
Why it is on the list: I held off on playing Azul for a while…the main reason being everyone played it quickly and it ended up with always 3 experienced players offering me a spot in the game. I didn't want to slow them down to only have to teach me-so I always said no. Finally I grabbed a copy and had Jennifer just teach me the game. Tile placement laying/figuring out a puzzle/pattern-I believe all things I have mentioned I like in games. I am NOT good at all at this game.
Who may like it: Fans of aesthetics in game who don't really care about theme. Realistically the theme, in as much as there is one, is pasted on. Theme isn't what brings you to Azul.
45. Suburbia
Bezier Games
Designer: Ted Alspach
Owned: Yes
Why it is on the list: However the theme is strong and great with this one. Continuing to boil it down to something similar: this game can most closely be compared to SimCity in some ways. You are trying to build the city with the largest population. Tile placement & building games are things I've mentioned a lot (and listed several games) and this (especially the anniversary edition) is one of the absolute best ever.
Who may like it: Urban planners. People who can keep track of 17 things at once.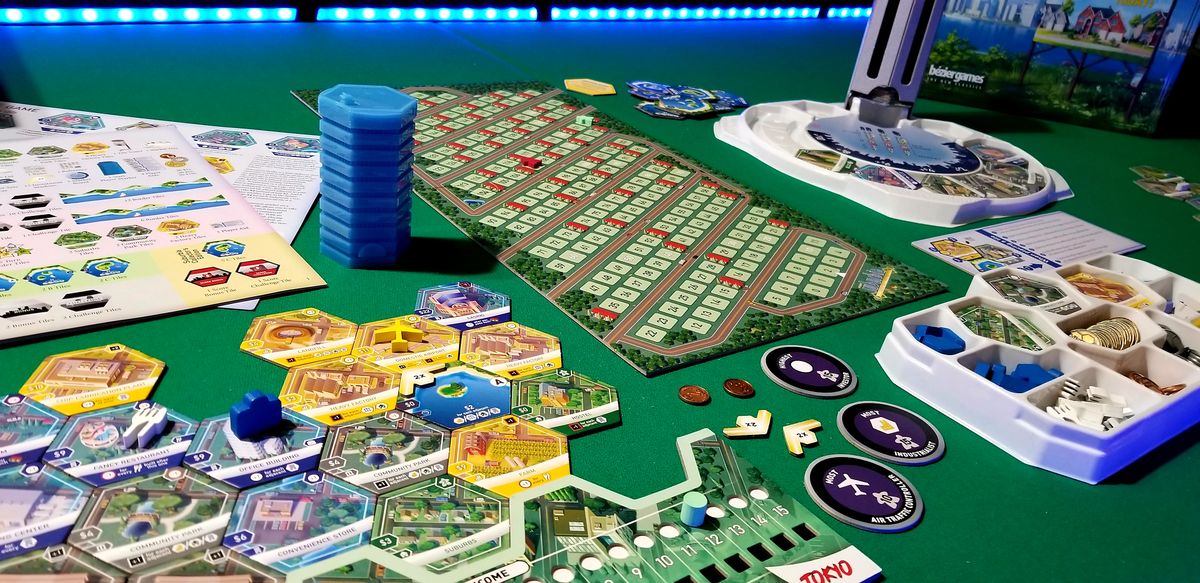 44. The Networks
Formal Ferret Games
Designer: Gil Hova
Owned: Yes
Why it is on the list: Let's see…what is on TV tonight? The Wacky TSA Agent? Who stars in that? That guy who dies in everything? I have to watch that! In The Networks you are a top Network Executive taking over a horrible TV station and trying to get the most viewers for your network. This game is really a genius game of managing a tv station. For as deep and strategic as the game is it also has amazing humor.
Who may like it:  I knew Jennifer would enjoy this game because of her love for TV. Humor and TV fans will enjoy this game.
43. Dinosaur Island
Pandasaurus Games
Designer: Jonathan Gilmour, Brian Lewis
Owned: Yes
Why it is on the list: Basically Jurassic Park the board game with no license. this dice rolling rile placement worker placement game is a ton of fun. You are trying to build the best (and maybe safest dinosaur theme park. Balancing money, DNA, and more to have the most exciting and best park while minimizing the number of eaten visitors and avoiding the hooligans.
Who may like it:  RAWR. (And fans of Jurassic Park and all things retro.)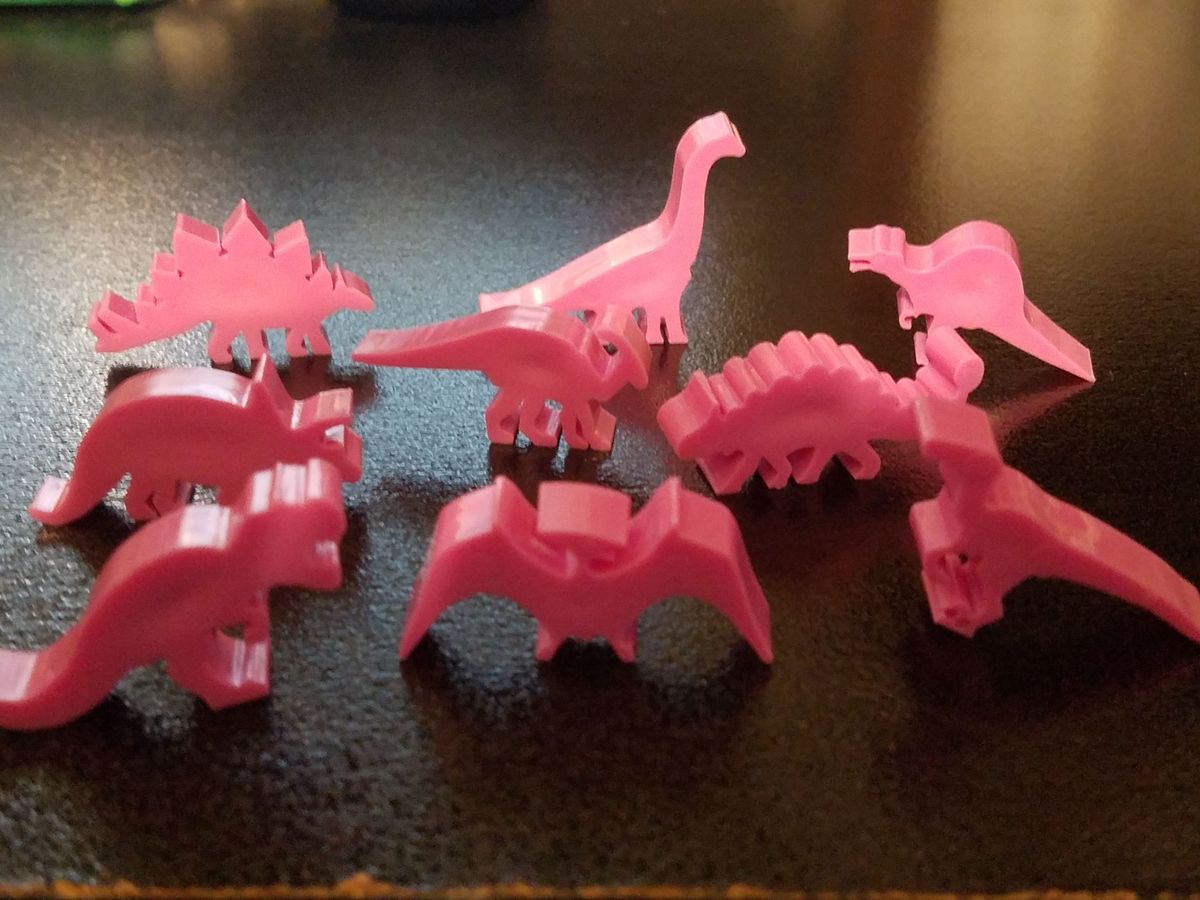 42. Robinson Crusoe: Adventures on the Cursed Island
Portal Games
Designer: Ignacy Trzewiczek
Owned: NO
Why it is on the list: Extremely difficult co-op. Amazing solo experience. Fun theme. Very tense. This isn't really a campaign game…it comes with a lot of scenarios you can play and suggests you play in order but they aren't tied to each other or part of a continuing story. However, this is an excellent cooperative experience. It also includes exploration and a TON for you to do in the game. I love exploration.
Who may like it:  Fans of classic literature. Fans of major challenge in games.
41. Betrayal Legacy
Avalon-Hill Games
Designer: Rob Daviau, Noah Cohen, JR Honeycutt, Ryan Miller, Brian Neff, Andrew Veen
Owned: Yes
Why it is on the list: I'm about halfway through. This is one of my favorite Legacy experiences yet. I don't want to say much here but the group we have is amazing and the story and mechanics are very well done. There are some cool things and some stories are better than others but this is an excellent legacy game and a must if you enjoy Betrayal. NOTE: This game is limited to 5 players, not 6 like all other Betrayal games.
Who may like it:  Fans of Betrayal at House on the Hill as well as fans of horror or haunted houses.