The one thing that absolutely NONE of us are looking forward to are the hard days we'll have when we get into our classrooms. The days where things get tough after facing challenge after challenge with our students. No matter what the media says, education isn't all finger-painting and crafts.
Since everyone here already knows that, I believe that it would do us well to talk about some of the challenges that we will face as science educators, and what we can do to overcome them!
(Some) Challenges We Will Face
Keeping students ENGAGED
Parents not wanting their students to learn about controversial topics
Overcoming misconceptions (THIS IS A BIG ONE)
Promoting inquiry as opposed to handing students the facts
Emphasizing learning over the grade
These are all things that we will face as science teachers, and to be perfectly honest, some of these are really hard to overcome. However, we're not in this alone, so here are some ways to overcome each challenge!
Overcoming the Challenges
Keeping Students ENGAGED
We have to make sure that we are doing everything in our power to not only know our students, but to teach to their interests. Students love learning about things that can apply to their lives!
Parents and Controversy
Make sure to always be in contact with the parents of your students! Keeping that open line increases the likelihood that your parents will trust you. Also, making sure to visit both sides of any argument will assuage any fears that the parents may have about the topic!
Misconceptions
Misconceptions can be one of the hardest things that we will have to face in our careers. In a day and age where media literacy is at an all time low, the best we can do is double down efforts to teach our students not only media literacy, but also ensuring students that it is ok to be wrong, as long as they are open to alternative ideas and concepts.
Promoting Inquiry
Students will love inquiry if you foster a classroom environment that idolizes the learning 

journey

rather than the learning 

destination

! This can be done through emphasizing the learning that a student is doing rather than the grade that they are being assigned for that learning!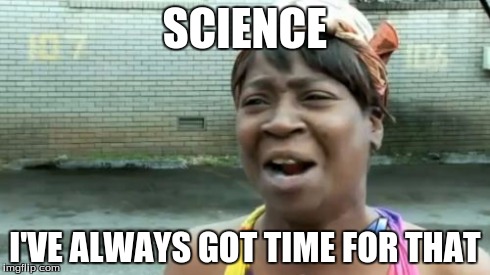 Here is a video that goes more into ways to overcome challen
ges in science teaching:
Finger-painting & crafts, yeah right! Science teaching is a challenge, but we can overcome it by being the best teachers we can be through exemplary teaching methods! Trust your instincts, and don't be afraid to dip into that creative side! @AnnMacKenzie #EDT432 #beaninnovator

— Mr. Thomas (@BryceSBThomas) May 1, 2019