Introduction
Sometimes it can seem like students are not thinking in science class. They usually are, whether or not it's about the lesson depends on how engaging your lesson is! Regardless, as teachers, we want to know what our students are thinking about! How can we do that? In this post, you will find three strategies designed to help make thinking visible in the science classroom!
Claim-Support-Question
Overview of Claim-Support-Question
Have students make a claim about a topic

A claim is an explanation or interpretation of some aspect of the topic

Have students identify support for their claim

What things do they know that provide evidence supporting their claim?

Have students ask a question relating to their claim

What isn't fully explained? What further ideas or issues does their claim raise? What might make them doubt their claim?
Purpose of Claim-Support-Question
This thinking routine is designed to help identify and explore claims
Finding claims will help students look for patterns, spot generalizations, and identify assertions
The support and question steps help students identify claims that hold up to scrutiny
Supporting claims provides the opportunity for students to show their thinking beyond just their opinions or feelings on a subject
What content works best with Claim-Support-Question
This thinking routine fits any content in which various interpretations or explanations exist that are worthy of further exploration and justification
Teachers can use claims students have already brought up to ensure they know how to find evidence
Teachers can also find potential claims in the public sphere, for example newspapers, magazines, political cartoons, etc
Steps for Claim-Support-Question
Set up: Idea of claim is introduced
Identify Claims: With student feedback, write out claims identified about the subject for the class to see
Identify Support: Have students research support and write support next to claims where class can see
Raise Questions: Have students be skeptical and ask questions about the claims and support generated
Share the Thinking: The process is documented, have students reflect on the process of C-S-Q and rank confidence in claims or give positions regarding the issue
What to think about when assessing students
Notice how often and in what context students are making claims
See if the students are able to recognize when claims are made based on insubstantial evidence
See if students recognize generalizations and conjectures
Pay attention to the strategies students use to gather support and make sure their evidence is solid and not based off of opinion or personal experience
Example!
Have students generate claims about renewable energy. Some example claims could be:
It costs more to create new sources of renewable energy than it does to continue using nonrenewable energy
It is more cost efficient to make the switch to renewable energy
Renewable energy is better for the environment
Write claims on the board or on chart paper at the front of the classroom. Give students 10-15 minutes to generate evidence supporting a claim on the board. Have students share their evidence with a small group or the entire group, and write the evidence underneath the claims. If students have any questions, write them as well. Discuss the evidence as a class.
Tug-of-War
Overview of Tug-of-War
Label the ends of a rope with two opposing sides of a dilemma
Generate support for each side of the rope, write the evidence on individual sticky notes
Determine the strength of each piece of evidence (or "tug" on the rope) and place each sticky note accordingly on along the rope, with the strongest ideas towards the end of the rope
Any "What if…?" questions should be written on sticky notes and places above the rope
Purpose of Tug-of-War
Have students practice taking a stance on an issue and supporting their stance
Show students that taking a stance too quickly can lead to narrow thinking and oversimplification of the issue
Helps students understand that there is evidence of varying strengths "tugging" the rope in both directions
Have students avoid taking an initial stance and give them the opportunity to explore the arguments for both sides
What content works best for Tug-of-War
Best for dilemmas with two clear and opposing stances

Can be from school subjects, current events, or everyday occurrences

Dilemma must be complex and involve exploration of multiple supporting ideas

Make sure it is not simply a quick selection of a preferred stance (like in a debate)
Steps of Tug-of-War
Set up: Identify a dilemma for the class to examine, draw a line on chart paper/board to represent the rope and have students name the opposing sides, label the sides
Consider the "tugs": Have students generate as many "tugs" (or support) for each side of the dilemma in small groups, large group, or individually. Write each "tug" on an individual sticky note
Place the "tugs": Have students discuss where each "tug" should be placed on the line. Recall that stronger "tugs" should be further from the center and weaker "tugs" closer to the center.
Ask "What if?" "What about?" Questions: During discussion, if any questions arise have students write them on sticky notes and place them above the line. Questions should capture issues, factors, or concerns that need exploration.
Share the thinking: Have students discuss their process and if their stance changed.
What to think about when assessing students
Consider how students perceive or frame an issue, can they comprehend complex dilemmas?
Can students step outside of their own experience and consider both sides of a dilemma?
Pay attention to the discussion regarding strength of ideas, see what reasoning and justifications are used
Are students able to articulate a richer understanding of the dilemma following the activity?
Example!
Have students define two opposing sides of an issue. For example, if the topic is using CRISPR, the students might identify the opposing sides of the issue as…
Why not?
Who are we to play God?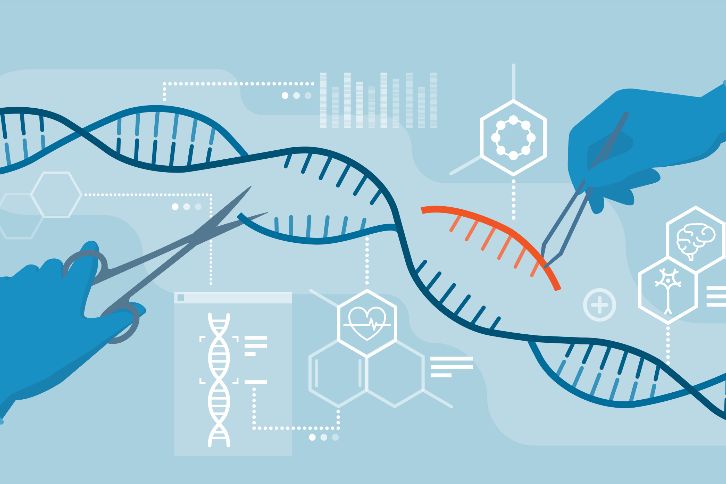 Now give the students 10-15 minutes to find evidence to support both sides of the issue. Come back together as a class or in small groups and discuss the strength of each "tug" of evidence. Place each "tug" post it note of evidence accordingly on the line. Discuss, and have students pick a stance at the end!
CSI: Color, Symbol, Image
Overview of CSI
Based on what the students just read, saw, or heard, have them identify a color, symbol, and image that reflects the essence of the idea
Purpose of CSI
Have students identify the essence of ideas in nonverbal ways
Students have to develop their metaphorical thinking and enhance their comprehension
What content works best for CSI
Ensure the content is rich with complexity, nuance, and ambiguity.
The content could be a piece of literature, a poem, or a short film
It is best to select short bits of content that include something you want students to interpret
Steps for CSI
Set up: Have students read, listen, or watch the selected content, then have the students make note of anything they found interesting, surprising, or important
Choose a color: Have students individually select a color that represents the core idea of the content to them
Create a symbol: Have students select a symbol that represents the content, remember a symbol is a thing that stands for something else
Sketch an image: Each student will sketch a simple drawing that represents the content
Share the thinking: Have students share their CSI with a partner or group, and make sure each student explains the reasoning behind their selections
What to think about when assessing students
Look at the student's abilities to capture the essence in their colors, symbols, and images
Pay particular attention to their reasons for choosing what they did
Check the quality of their metaphors, encourage students to go beyond obvious metaphors (such as black to symbolize sadness)
Example!
Have students watch this short video, which discusses the immortal cells of Henrietta Lacks. This is a good introduction to the concept and a discussion about scientific ethics.
After watching the video, have students identify a color, symbol, and image that represents the content. Then, have students share with a small group or the large group!
Conclusion
As teachers, and in fact especially as exemplary science teachers, it is our job to ensure our students are learning. One way to see that students are learning is to make their thinking visible to us. Remember, even when we cannot see it, students are always thinking! Employ some of these strategies to make the most out of the thinking every student is engaging in every day!
Find me on Twitter for more about making thinking visible!