As teachers, our students come from all walks of life. Though it's a lot easier to pretend everyone learns the same way or experiences life in the same way, we cannot treat our students all the same and assume they all learn the same. Each student brings with them their own experiences, and more relevantly to this blog post, their own traumas. Souers gives us a list of five items that we need to acknowledge as be attempt to understand our students' traumas on page ten of her book Fostering Resilient Learners:
Trauma is real.
Trauma is prevalent. In fact, it is likely much more common than we care to admit.
Trauma is toxic to the brain and can affect development and learning in a multitude of ways.
In our schools, we need to be prepared to support students who have experienced trauma, even if we don't know exactly who they are.
Children are resilient, and within positive learning environments they can grow, learn, and succeed.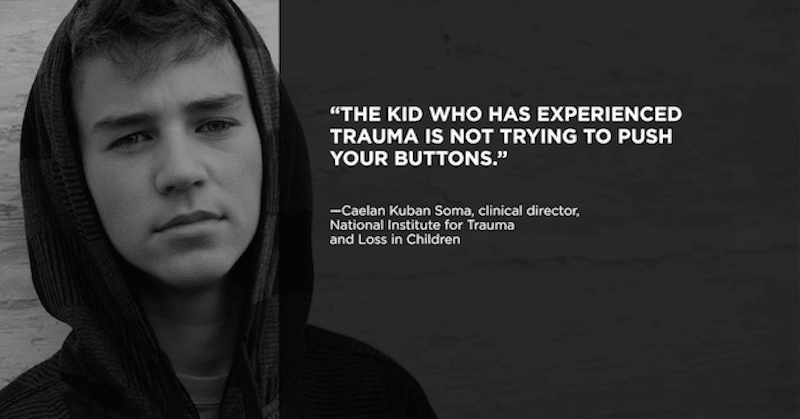 We cannot, though, get caught up on those traumas themselves, but instead we have to focus more on how those traumas effect our students. The culmination of traumatic events in our lives can be summed up in an ACE score, with higher scores being "worse" than lower ones.
To help students navigate through their young lives and through their learning, we need to focus on our own availability to them. Souers defines availability in this context as "our emotional investment, our nurturing and encouragement, and our willingness to engage, empathize, and be there for students as the maneuver through life's many stressors and disappointments," (p. 43). But like any middle schooler could tell you, you can't love someone else if you can't love yourself. We have to take care of ourselves first and foremost before we can be effectively available for our students.
But how can we take care of ourselves with such a busy, hectic life with so little respite? Man of use admit we don't really know how to do it (p. 192). It's not as difficult as it sounds. It's not complicated or big things that help us find peace within ourselves, it can be as simple as going outside for a few minutes.
Go outside
Take a nap
Go for a walk
Exercise
Engage in a hobby you love
Once you care for yourself, you can help give your students that extra level of attention and empathy. You don't have to understand everything they're going through – in fact, you probably shouldn't try to. Kids know when you're being "fake" and can see right through it; be yourself but be open.
Be receptive. Be kind. Be understanding. Listen.
If students view your class as a haven from whatever ACEs they may have experience, whatever trauma they carry with them, and anything else troubling them then they can finally learn – something something Maslow's hierarchy.
Not to focus only on the negatives, also understand your students on a more personal level. Incorporate more of their personal elements into your pedagogy, make them feel important and valued. If your students love Vivaldi, let them compose some classical BANGERS that relate to science or something.
I remember a headline in the Miami Student a few years ago that said something like "Students Thrive When They See Purpose In Their Learning" and I think my initial response was "yeah, duh…" A little understanding goes a long way.
Know your limits, don't be who you aren't, and encourage your students to do the same. We all carry our own trauma; it's important we understand one another to create an environment of resilience. @AnnMacKenzie #EDT432 #scienceteaching #resilience #CRP

— Chris Grant (@cwistipher) April 24, 2019