What is STEAM?
STEAM stands for science, technology, engineering, art and math. Today I'm going to be going over a fun geology activity: Egg Geodes!
Egg geodes are homemade crystals that only require a few household materials which allows it to be easy to complete in a science classroom!
Before I get into the learning cycle, here a little video to show how to do the activity!
Engage:
I would recommend starting with having all the students completing their own. Since this activity happens overnight, finish the day-before's class with the preparation for the geodes, so they are ready the next day.
This allows students to think about what they think will happen overnight then they could come in with their own theories!
Explore:
The next day, have the students examine the geodes and have them record what they see. Be sure they focus on the shapes of the crystals as well as the reaction.
Allow them to see at the materials used so they can also explore how the materials might've causes such results.
If time allows, have the students try and recreate more geodes with different amounts of the materials to see how that affects the results!
Have them create concrete theories and take those into consideration during the Explain!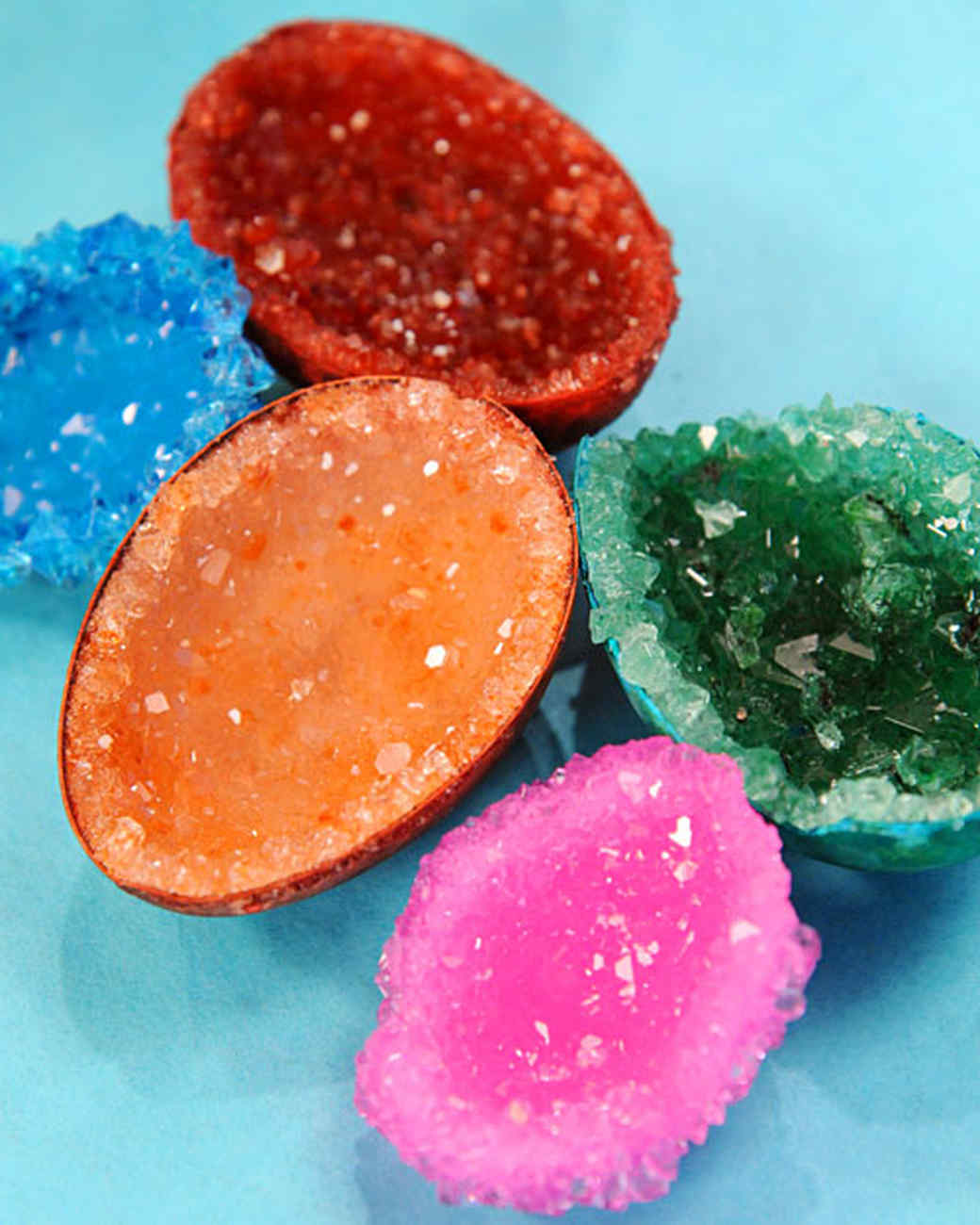 Explain:
Begin by having the class come up with their own definitions for crystals and crystalline structures. From there, a mini-lecture would be in place to explain crystals and their different kinds of shapes.
Also, introduce how they're formed in the real world and provide pictures of real crystals in caves!
Elaborate:
Have the students break off into teams and have each team pic a specific type of crystal or cave to research.
Then, have each group create a poster stating the cave, type(s) of crystals found, location around the world, and the crystalline shapes they examined. Follow with each group doing a mini presentation to the class.
If the students have access to actual crystals, this would be perfect to include with the poster presentation!
Evaluate:
Throughout the course of these activities, an exit slip is a perfect way to keep track of what your students are learning and are understanding. Since the geode activity itself takes 2 days, this is a great way to keep progress.
After the unit on minerals and crystalline structures, a unit test could be given!
This learning cycle centered around the egg geodes reaches students interested in geology, chemical reactions, and those who are artistic! An activity like this is perfect for the science classroom and lets the students lead their learning with the creative aspects of color and amount of materials. Even the teacher could thoroughly enjoy this!
STEAM activities are perfect for ANY science classroom! Students can explore different aspects of STEAM as well as learn and understand topics relating to their class! #NSTA #EDT431 #scienceteaching @AnnMacKenzie

— Miss K (@k_kopack_sci) October 29, 2018